By: Nigel Bowen
The electric car charge is powering up. Over the next year, five new models of electric vehicles (EVs), with friendlier price tags, are expected to land in Australia, with even more on the way after that.Are EVs about to have their iPhone moment, going from the cars on your wish-list (Telsa) to the everyday?
Given there's a slew of new EV models from every big car manufacturer expected to hit dealerships from now through to 2020, very possibly. Lack of choice has often been cited as the reason for Australia's lacklustre take-up of EV's compared internationally, but that is about to change.
We've found the five most promising, interesting and best value EVs scheduled to arrive in Australia over the next 12 months. Warning, – you may want one.
Due for Australian release: Mid 2018.
Price: tbc but circa $50,000
It's now five years since Elon Musk shook up the motoring world with the Tesla Model S, making even the most traditional motoring enthusiast covet its sleek lines and incredible acceleration. Tesla made EVs cool, but with an entry-level Model S wearing a $100,000 plus price, they were well out of the price range of many.
Turns out Musk has egalitarian ideals and is now launching a more affordable Tesla – the Tesla Model 3.
Features: The all-electric, four-door compact Model 3 sedan, which goes from zero to 100km/h in under six seconds, has a five-star safety rating and features advanced autopilot hardware meaning it has full self-driving capability, which, according to Tesla, is safer than a human driver.
Range: 345km, which should be more than enough to get you to the next charging station. Musk has also addressed an issue that's been a drag on the adoption of electric vehicles – interminable charging times. The Model 3's 'supercharging' capability means that if you do need to charge up while you're out and about it can potentially be done in 15 minutes or less.
Price: In the US the starting price, before incentives (the US offers incentives for buying an EV) is US$35,000 (AU$47,000). Tesla is yet to confirm Australian local prices and we don't have incentives, but the potential $50,000 price tag is a lot more achievable than some of the Model 3's EV counterparts.
Due for Australian release: Late 2017.
Price: tbc but circa $30,000 to $40,000.
Hyundai's latest offering – the Ioniq – will be available later this year in regular petrol hybrid, plug-in hybrid (PHEV) and fully electric (EV) versions.
Leaving aside the six-speed dual-clutch gearbox, there's nothing hugely innovative about the Ioniq. But, as Hyundai Australia Chief Operating Officer Scott Grant has said, it provides an "opportunity to normalise" cars powered partly or fully by electricity.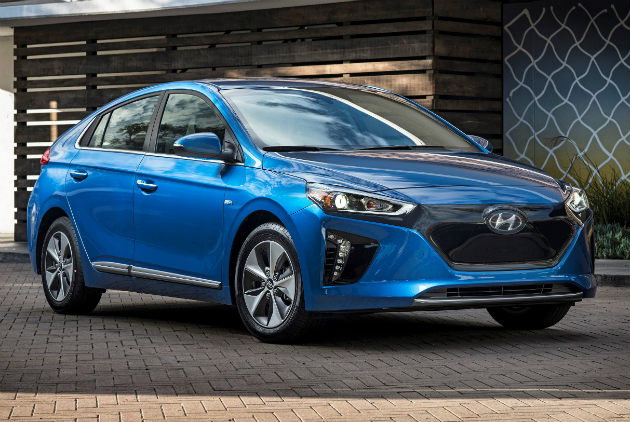 Features: Choice is one key feature of the Ioniq, given you can choose a petrol hybrid, plug in hybrid or the full EV. After that, you get many of the features you'd expect from a brand new car, including blind spot detection, automatic emergency braking, smartphone integration and the choice of having a sunroof or not.
Range: The Ioniq's lithium-ion polymer battery pack can keep you cruising for around 200km. Investing in a fast charging unit for your home will also slash the charging time from 4.5 hours to less than half an hour.
Price: Hyundai is yet to confirm pricing for the Ioniq, but it's expected that it will be on par with the Toyota Prius and Nissan Leaf, with the full EV model the most expensive of the three options. Affordable pricing means the Ioniq can serve as a gateway EV for motorists wanting to go green without having to sell a kidney to minimise their carbon emissions.
Next-gen Nissan Leaf
Due for Australian release: Sometime in 2018.
Price: TBA.
Seen as the big competitor to the Tesla 3, earlier generations of the Nissan Leaf have been showered with awards and critical praise. Not so much in Australia, where the newer model of the Leaf was not released.
However, the upcoming iteration, which will be released here, could change our perceptions.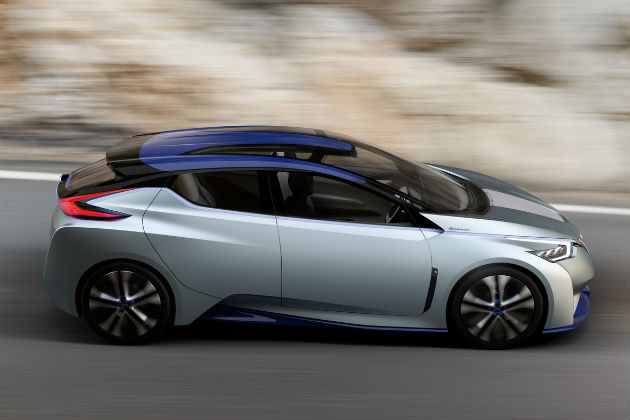 Features: The next-generation Leaf reportedly boasts futuristic styling and a similar sticker price to its petrol-powered small-car equivalents. The most exciting aspect of the re-envisioned EV is the ProPilot feature which promises to offer "full autonomous drive functionality for single-lane highway driving" (Nissan plans to roll out fully self-driving cars by the turn of the decade).
Range: There is plenty of chatter about the new Leaf range. It's expected there will be various battery pack options, with the top version offering a 550km range and a lower option of between 300 and 400km on a single charge.
Price: With the Leaf's global debut yet to happen, Nissan is yet to announce Australian prices. However, with the current model priced at around $40,000 and plans to compete with the Tesla 3, it's reasonable to assume the new model could start around there.
Due for Australian release: Available now
Price: From $50,500 to $55,500.
Ever seen a tradie or farmer driving a Prius? In fact, how often do you see any EVs outside an inner-city neighbourhood?
Mitsubishi's Outlander PHEV aims to change that by providing a more versatile EV hybrid that will broaden the demographic appeal of EVs.
PHEV stands for plug-in hybrid electric vehicle, so the Outlander is not a strict EV – it has both an electric and petrol motor, which solves the range anxiety felt by many.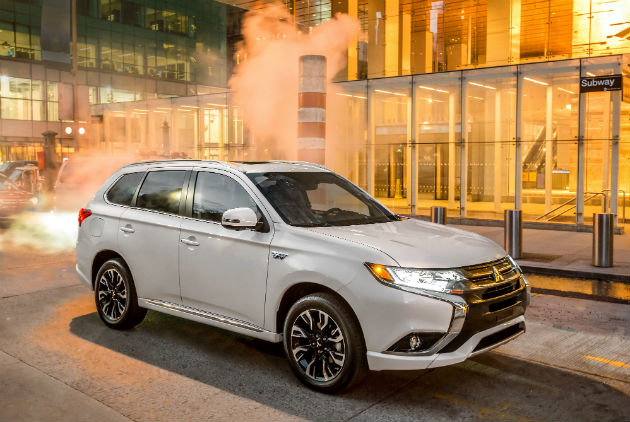 Features: The Outlander boasts features such as 18-inch alloy wheels, chrome tailgate trim, LED fog lights and a shark fin antenna along with an engine that can travel 50km as an EV, with the petrol engine ready to take over if you run out of battery power. As an SUV, it offers plenty of storage space and all the safety features such as warning and brake assist you would expect from a new model vehicle.
Range: As a pure EV, the range is low at just 54km, after which the petrol engine will take over.
Price: The two available models include the PHEV LS (around $50,000) and the PHEV Exceed (around $55,000) which comes with extra bells and whistles such as blind spot warning systems and lane change assist.
Due for Australian release: Late 2018.
Price: tbc but circa $120,000.
When a prestige brand as steeped in tradition as Jaguar gets into the electric vehicle game, it's truly a sign that a brave new world has arrived.
After revealing the concept car at a US motoring show back in late 2016, Jaguar fans all around the world have been anticipating the release of I-PACE, an all-electric SUV.
Jaguar claims the I-PACE will outperform all other EVs thanks to its ride comfort, agility and refinement.
Features: Jaguar says the car will go from zero to 100km/h in around four seconds. Compact, lightweight electric motors on both axles mean it will offer excellent road traction, even in nasty weather conditions. It will also have rear load space of 530 litres and another front luggage compartment of 36 litres.
Range: Jaguar says the I-PACE will have a range of 500km and will be able to get an 80 per cent charge in 90 minutes on a 50Kw rapid charger.
Price: Jaguar says it has not yet confirmed the price, but motoring.com.au was reporting that Australian buyers had put down deposits for the I-PACE and it would be priced from $120,000.
While there are still obstacles in Australia to the mass take-up of EVs, these new and emerging models will certainly help build the hype. With lower price points, higher performance and sleeker designs, plus improving EV infrastructure, it's going to be interesting to watch the take-up rates of this new generation of vehicles.