Nigel Bowen is an accomplished journalist turned sought-after tech content provider. He's also the founder of Content Sherpa, a B2B copywriting agency in Sydney.
With over 20 years of experience providing content to magazines, newspapers, online publications, banks, multinationals, professional services firms, start-ups and universities, Nigel possesses a very particular set of skills.
A set of skills he is now using to help tech businesses create compelling content that boosts the bottom line.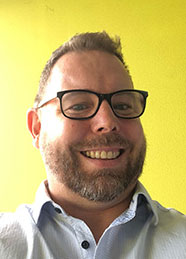 Nigel has experience writing about the following:
AI/ML
Automation
Blockchain
B2B tech
Cloud computing
Cryptocurrency
Cybersecurity
Data
Digital transformation
Digital marketing
E-commerce
Fintech
Healthtech
SaaS
5G
Nigel has experience creating the following types of content:
Blog posts
Capability statements
Case studies
E-books
How-to guides
Infographics
Magazine articles
Newspaper articles
Press releases
Sponsored content
Thought leadership
Video scripts
What clients are saying about Nigel Bowen
I reached out to Nigel to help develop a HP blog called Tektonika, which covered topics ranging from cutting-edge technology, to best cybersecurity practices, to tips for IT admins. Using his unique voice, Nigel wrote on the latest tech trends with an eye to the future. Nigel is knowledgeable, personable and always delivers solid content in a timely manner.
Nigel has been a valued extension of our small content marketing team, producing regular content for our blog on a wide range of tech topics from data regulation to industry use cases. He has a knack of making technically complex and mundane topics come to life. He is also a pleasure to work with, hitting deadlines and writing to brief. I am always confident he will deliver and can rely on him to hit the nail on the head for any topic.
After trying out a number of different content providers with less than ideal results, I was delighted to discover one that could provide well-researched and engaging copy with a minimum of supervision.
I've worked with Nigel a number of times and have always found the process rewarding. He is able to write about complex technological and business matters in an entertaining and engaging fashion for a broad audience.
It's not easy explaining RayGen's renewable-energy-storage technology, but Nigel did a great job doing just that in a way that was accessible to a wide audience.
Nigel writes regularly for me at Advant, a publisher of online newsletters for the financial services industry. He is a highly versatile writer, able to dissect everything from a new free trade deal one week to identity theft or Gen Y turning their back on car ownership the next. He combines meticulous research with a light and often humorous touch, where appropriate. He is always prompt to respond to requests, never misses a deadline and delivers clean copy. Nigel is a delight to work with and I'm happy to recommend him for any writing assignment.
Nigel regularly contributes articles to Fairfax Media's Executive Style section that are beautifully written and well researched. Also, he isn't afraid to go the extra mile to get the story, as evidenced when he volunteered to be snap frozen in liquid nitrogen for a story about cryotherapy. As the name suggests, he is indeed a sherpa, with broad shoulders loaded up with great content.